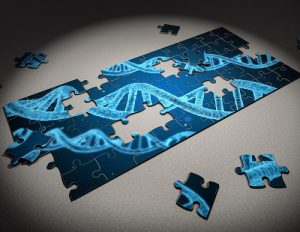 As DNA testing kits become more affordable, the number of unbelievable family history stories surrounding these tests is increasing.
This recent piece written by The New York Times, covers a story on a Bob Hutchinson who used a DNA test to finally get some answers into the family history his mother kept a secret throughout his life. The test uncovered that he was one-eighth sub-Saharan African—a fact his mother never shared with him. From there he uncovered cousins he didn't know he had and was able to establish a connection with this new found family.
There are countless other stories too—like Alice Collins Plebuch whose DNA test revealed a 100-year-old mystery (instead of the confirmation on her assumed Irish heritage) or Twitter user @MsClark_ who tweeted about the incredible search that led her to the discovery of her real father.
But as remarkable as these stories are, we couldn't help but notice that something is missing in all them: a lack of background information. Yes, DNA testing is a great way to get some answers into your family history but unless there's information that sheds light on that history, the only thing you're left with is the results of the test. This often leaves you with more questions than answers.
The importance of photos in family history
While there are several ways to uncover more about your roots, we cannot emphasize enough how important photos are to any genealogy project. This should be one of the first steps you take before jumping into the complicated root system that is your past. Why? Because every photo holds another piece of the puzzle. If an individual picture is worth 1,000 words, imagine how many stories you can discover through old print photos from your family's past.