Tales From The Pictures We Saved – The Simple Mistake And The Long Lost Letter
Play in new window | Duration: 5:37 |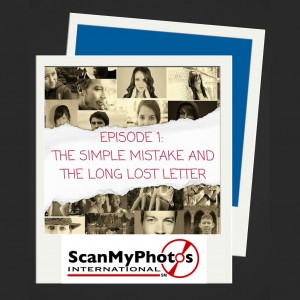 Welcome to the world of photo scannings Tales From the Pictures We Saved podcast.
We've spent the past 29 years helping our customers preserve tens of millions of happy memories, milestones, achievements, and events—all of which have incredible stories behind each and every photo.
And now we're eager to share these stories with you.
---
In this episode, we explore the story of ScanMyPhotos customer Melissa Mayberry.
As Melissa went through the photo scanning process, she found that a simple mistake led to a beautiful and touching moment in her life.