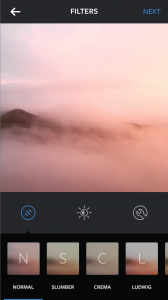 A few weeks ago, Instagram shared an exciting announcement with iPhone users: the launch of their new Layout from Instgram app.
Now that the dust has settled from the original announcement, we wanted to find out if this new app has been living up to the hype.
The reviews we've uncovered so far have been mostly positive. For anyone who may be interested in downloading the Layout from Instagram app, we pulled together a list of some of the best reviews we've seen to give you a better idea of what to expect.
iTunes Customer Reviews
"Excellent App for its purpose. Been playing around with this app since it was released and so far I haven't come across anything I could say is a downside. I love that you don't need Instagram to use the app or get use of the app. It runs smooth, hasn't been a bane on battery life with all the pic snapping I have done. I love photobooth mode, very intuitive…EXCELLENT job Instagram team. You nailed it." –Gwill80