"Invention, my dear friends, is 93% perspiration, 6% electricity, 4% evaporation, and 2% butterscotch ripple." – Willy Wonka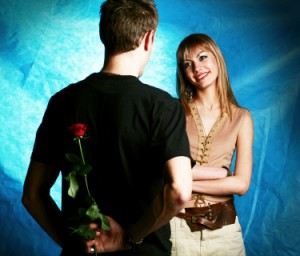 A picture is worth a thousand words. So, multiple pictures speak chapters. And, artistically arranged photos could be described as a literary masterpiece. For those of us who are not endowed with artistic ability, when working with photos, we need a little help. To that end, www.scanmyphotos.com has come up with 3 ways to create a fabulous, Valentine's Day gift from all those photos you have lying around.

If computers are not your forte, you probably have a young niece, nephew, son, daughter or neighbor's child who can help you with these otherwise basis tasks.

"Your Song"
Number one cool thing you can do with all those photographs you have lying around: create a custom slideshow, with "your song" to bring everything together. There are loads of free programs out there, like "Imovie" or "Burn4Free," that you can use to create this slide show.

A Personalized Story of Photos
Number two way cool thing you can do with all those photos you have is you can make a photo book of the two of you, telling the story of when you first me up until present day. Again, you can use an online servie like Mixbook.com, which has countless photo book templates to choose from so all you have to do it drop in the photos or let their auto create feature do it for you. Imagine busting out a custom hardbound book of how you first met, the first date, the proposal, the wedding, and the like. Imagine her response if you put this together with professional quality. How do you think that will make her feel?

Digital Frames, Digital Memories
Final cool thing you can do: Buy one of those digital frames and load it up with pictures of the two of you. Thoughtful, heartfelt, meaningful and memorable.

If you are old school, have actual photographs, AND you don't have access to or know how to use a scanner, we offer a photo scanning service that can scan them for you – in one business day (for an added fee) – and get them back to you in time for Valentine's Day. No shameless plug intended. 🙂

In the end, you don't need to be a graphic designer to create a really artistic, Valentine's Day gift. But, we can make you look like you are a creative genius.