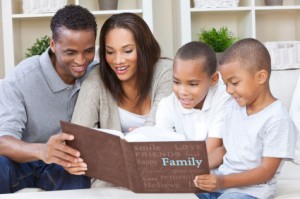 Thinking of setting aside some time to create a beautiful photo book of last summer's vacation, or maybe long ago family events that are now preserved on an archival photo CD?
Here are our top tips on creating a beautiful photo book that your family will enjoy for years to come:
Think like an author
Use your photos to tell a story in a somewhat linear fashion rather than organizing them haphazardly. You can, of course, group photos together by theme – all of the meals you ate on a trip, or pelicans you saw, or views of the ocean from various points.