Reviews: What People Are Saying About ScanMyPhotos.com


Running and navigating a business is tough. But, the best way to identify how you are doing is ask. At ScanMyPhotos, feedback is critical.
We want to hear the good and bad. A principle reason for our 27-years in business is to constantly seek out input and find out how we are helping people across the world digitize their pictures. Below are a sampling of real customers sharing their feedback. Thank you to all why replied and shared y

our comments. We listen, learn and constantly modernize our business based on your feedback. We are so fortunate to have you as part of the ScanMyPhoto's experience and family.
Mary L., Great company and customer service!


Lisa Prompt, professional customer service is so appreciated (and rarely found elsewhere). ScanMyPhotos.com over delivers every time and provides me with great quality DVDs of all my favorite family photos. I highly recommend and trust this company.
Carolyn M.on Apr 6, 2017 GREAT to work with. Saved me boxes and boxes of old photos. With this price and the photo book option, I did not need to labor over which to retain and which to toss. The pictures are great memories!
Michelle R.on Apr 4, Very quick turn around time.


Robin U.on Apr 4, 2017, Simply easy, fast return, great quality!


M. S.on Apr 4, 2017, The merchant is helpful and gave me all the info. I needed. The results are good. Also, the Thumb Drive has a large key shape with a big cover case. My other Thumb Drives are small with equally small covers and all can hang on the same chain. The ideal is in an emergency I grab the chain and get out.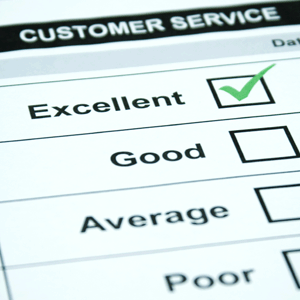 Lorraine E.on Mar 26, 2017, Order was processed quickly and customer service reps were very helpful with questions.


Melanie H.on Mar 22, 2017, The turnaround time was quick, DVD and flash drive are great. The flashdrive looks like a key, very cool. Will use them again in future.


Susan H.on Mar 21, 2017, Great customer service – definitely want to continue to use!


Rosemary B.on Mar 21, 2017, Very good customer service.


Linda B.on Mar 21, 2017, We have thousands of photos. This process keeps them safe and in a manageable form.


Claudia S.on Mar 20, 2017, This company is GREAT!!! It's a scary experience to send off precious photos but the communication from this company is absolutely stellar throughout the entire process! They did a great job and very fast! I will use them again!!


Ashley H.on Mar 12, 2017, I sent my photos in. they were super prompt. sent me emails on updates and got all my pictures back with a disc.


Micki C.on Mar 8, 2017, I got my photos back fairly quickly and the quality was great. The price is a great price. Cost is why I never did this before.


Marietta L.on Mar 3, 2017, My pictures were returned to me along with thumb drive and a DVD. I had them separated by date. They did exactly as I requested.


Linda S.on Feb 25, 2017, Great company Great job


Carolyn M.on Feb 24, 2017, Love the results! Both OLD black and white and photos from 1980-90 were included So glad I paid the additional for the photo index book! 1000 photos is still a lot to search through so using thumb drive and index book was wonderful!


Terry L.on Feb 12, 2017, The directions were very clear once I printed them out. Love all of my pics being in one place. A really cool thing that I did not know is that for additional charges I could have done all sizes (not just 4×6, and have had them all turned the same direction. Oh well, next time.


Robert R.on Feb 12, 2017, They did a great job scanning my photos.


Steve W.on Feb 10, 2017, Images to 8GB Flash Drive Share to Superb service, – excellent care of our photos and a great product! Highly recommend!


Betty C.on Feb 10, 2017, Great job! Prompt service – great results!


Micki C.on Feb 5, 2017, I waited until I got my first batches back to give a review because I wanted to see the quality. I paid extra for 600dpi and the pictures are awesome. The process took about 2 weeks and I thought very timely.


Betty D.on Feb 3, 2017, Handles my pictures like precious crystal. Keeps me abreast of status. Ships back free and results are excellent.


Lisa B.on Feb 3, 2017, Great value. Great pricing. Great quality. Highly recommend them!
Noelle S.on Feb 1, 2017, It took a little longer than I expected but I am happy about the results. It feels good to have some very old and fading pictures preserved.


Cathyon Jan 27, 2017, This service is incredible if you have a lot of old photos you would like added to your digital files.