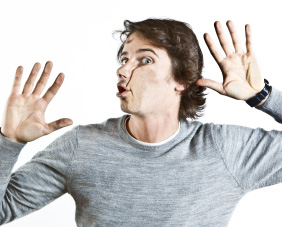 Have you ever had a photograph in a frame for so long that it has become stuck to the glass and can't figure out how to get it off?
I recently ran into this problem after my family had some new family portraits done. My wife decided it was time to update some of the picture frames around the house and found one photo, despite being only in the frame for a year, had become stuck to the glass.
I've collected the three most common DIY tips from around the web that I found while I searched for my own solution to this problem. Just like most everything in life, everyone has an opinion and what worked for me, may not work for you and only do what you are comfortable doing with your photos.
These may or may not work for you so proceed with caution.
We have loads of other helpful photography tips here
BEFORE YOU START, MAKE A COPY
First and foremost, before you do ANYTHING, make a digital backup of the image. If something goes wrong while you are trying to peel the photo off, the picture could be ruined. You will either need to locate the negative to make a new one or, even worse, if there is no negative, the picture will be lost forever.