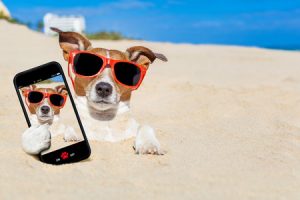 One of our favorite Instagram activities is searching through hashtags like #PetsofInstagram. We've lost hours looking at photo after photo of adorable animals—many of which have their own Instagram accounts. And why not? Fur babies make amazing models and it's important to preserve our memories of them for years to come.
So, whether you're thinking about starting an Instagram account for your precious pet, or simply want to take better furry family photos, the following tips will help you take the best pet photography.
1: Get your timing right
The moment Muffy strikes a perfect pose is when you need to be ready to snap that picture. This might mean creeping up like a ninja or waiting until Muffy closes her eyes, but once you capture that shot, it'll all be worth it. And don't worry if you weren't able to get it—pets provide a seemingly endless array of photo opportunities, you'll get the next one!
2: Take lots of pictures Continue reading →