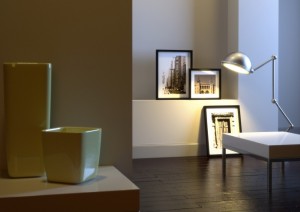 Who doesn't love to be surrounded by happy memories? Just look on any college dorm or living room walls and you'll find happy smiling faces or photos of unforgettable places. Each time we see one of these pictures, we're instantly reminded of the good times. It's no wonder we like to decorate our homes with photos!
Of course, the traditional way to decorating your home with photos is to stick pictures on a fridge or hang them up in frames on the wall. While we love both of these tried-and-true methods, there are other options out there, too! The internet has made it so there is an array of unique products and ways to decorate your home with photos.
Canvas print via @Shutterfly
While the days of oil-paint portraits are long gone, you can still have your memoires displayed on canvas. These canvas prints are a really classic way to turn your memories into pieces of art.