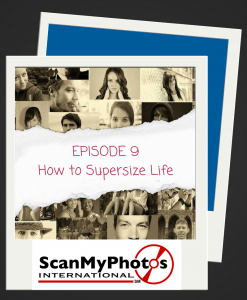 Welcome to this week's episode of Tales From the Pictures We Saved. 
We've spent the past 26 years helping our customers preserve tens of millions of happy memories, milestones, achievements, and events—all of which have incredible stories behind each and every photo.
And now we're eager to share these stories with you.
In this week's episode, one ScanMyPhotos customer uses photo scanning to downsize her things and shows us how to supersize life in the process.
Preview: Giving up all material possessions and hitting the road in search of adventure and quiet, inspirational places to write is a pipedream for many writers. For ScanMyPhoto's customer Debbie LaFleiche this dream is about to become a reality.