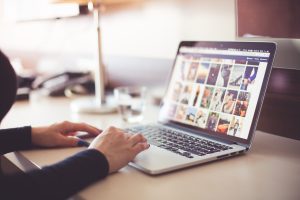 Times are certainly changing. We recently found out that a new Facebook AI technology is now joining the ranks of that of Google Photos or the Apple Photos App.
The social media giant now lets users search its pictures by typing in content from the image.
Say, for example, you're looking for a photo you were tagged in five years ago. You run into a snag when you can't remember who took the picture, but you do remember it was at a birthday party with lots of balloons. To find your photos, simply type in the word "balloons" and Facebook will do the rest.