An historic threat is underway — unlike anything we've seen since the convergence of digital photography. It is causing the leading photo-sharing apps to be embroiled in, and under fire for tagging people in pictures. Why this matters and four solutions.
ScanMyPhotos.com supports the benefits and legitimacy of biometric image-recognition tools.  Storytelling cannot be accomplished without implementing photo-tagging, image recognition technology.  This technology is the lifeblood and centerpiece of sharing and tagging pictures.
Since the dawn of photography, analog photo tagging predated biometric facial-recognition.
While the practice of "photobombing" has become a social and cultural phenomenon lately, the practice itself isn't anything new. Since the advent of the camera, people have either intentionally tried to appear in someone else's photos or have accidentally stumbled into the frame. Now, with biometric facial recognition (BFR) algorithms, companies like Google, Apple, and Facebook are able to identify these "photobombing" faces across the web—yet, this smart way to organize and share pictures is dredging up privacy concerns.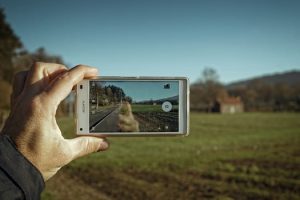 "When you consider the 3.5 trillion analog photos and billions of more recent digital pictures in existence, our images—in some form or another—may be entrapped in a stranger's photo album without consent. If a person walks through the background of a tourist's snapshot, facial recognition software may recognize the face and tag the person's name to that picture. That photo can then be shared across the internet—with the person's name attached, and without their permission to share it," said Mitch Goldstone, president & CEO, ScanMyPhotos.com.
While the privacy implications are concerning, there are also more incontrovertible benefits to this technology. The ability to detect a person's image in the background of a photo could help historians make a number of connections. If, for example, an individual is researching his personal family ancestry, facial recognition could help him find photos of his great, great-grandmother smiling in a (seemingly) complete strangers' photo.
"Helping to electronically organize photographs is a critical issue. It is enjoyed by millions, and the benefits are staggeringly beneficial. With facial recognition technology, we can vastly improve tracking history through photos. This is why we are rallying consumers, the tech and photo industries to also support this advocacy campaign," said Goldstone.
This (Sept 21, 2017) Chicago Tribune story by Ally Marotti, provides smart insights and an update on the litigation against Shutterfly. Excerpt:
That has been one of the most-watched suits taking on the biometrics issue. Three Illinois men allege Facebook was collecting, storing and using biometric data without consent. Facebook's attempt to get the lawsuit dismissed was denied. Some say these types of lawsuits allege damage without evidence of actual harm.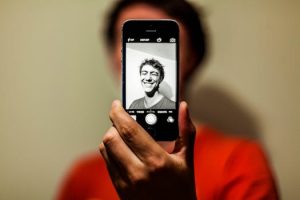 As these antiquated privacy laws are being challenged, leading tech-industry giants like Facebook and Google Photos hail new facial-recognition tools to help identify pictures. Restricting this collection and storage of biometric "faceprint" data falls outside the margins of intellectual property rules. The image-recognition tools are scanning photographs, not actually biometric face and body scans. It is just identifying people, places and things within vintage photographs.
This is different from other uses of biometrics, such as iBeacon which uses smartphone transmissions to identify people and send them marketing messages. Tagging a person in a photograph should not be considered in violation of privacy rights. There is no malice or intent to harm anyone by identifying physical characteristics, but rather a fun and easy way to organize your lifetime of photo memories.
Yet, while we could argue both sides of the debate, there are several smart solutions that could be used to protect people's privacy.
4 Solutions to the Photo-Tagging Controversy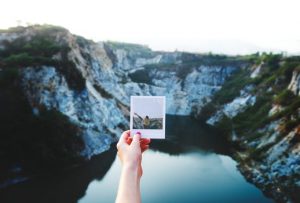 1) When collecting and retaining biometric identifiers, people should have an easy way to opt-out. A simple one-touch button should be accessible on every electrically stored picture to permanently and universally remove and untag your images if identified within that photograph.
2) Strengthen the terms of service and privacy policy and transfer any obligation to those uploading pictures rather than the utility hosting them.
3) Have a manual, rather than automatic enrollment policy for people to select using a facial-recognition program.
4) Prohibit the trading, selling or profiting from any biometric information that violates Terms of Service privacy provisions.
While we are advocates of biometrics and the capabilities it has to offer—particularly in terms of photo organization and history preservation—we are opening up the dialogue so others can voice their support as well.

About the author: ScanMyPhotos, founded in 1990, is an e-commerce photo digitization service that scanned more than 400 million analog pictures. To help organize and identify these lifetimes of newly digitized pictures, people are widely enjoying photo-sharing services and the magic-like assistance from image-recognition tools, and which we fully support its use.
[Editors note: Product names are trademarks or registered trademarks of their respective owners, and are unaffiliated with nor an implied endorsement of the above].