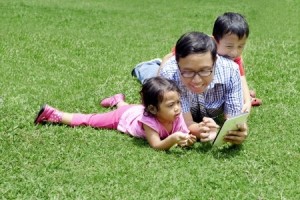 Do the fathers and father figures in your life love all things technology or gadget related? If so, there are plenty of affordable tech gifts to give this year for Father's Day—many of which don't need to break the bank, either.
Here are a few of our favorite Father's Day tech gifts under $60 that we think the dads in your life will love:
With this $25 Andoer Head-mounted Google Cardboard Version 3D VR Box your dad's smartphone can transform into a virtual reality experience. Simply download a few virtual reality apps, slide the phone into the headset, and watch dad get transported to a whole new world.