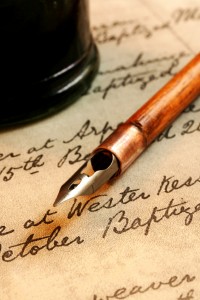 When we talk to our customers about their photo scanning projects and why they are undertaking the project now, we are privileged to hear loving stories about family members, friends, trips, events, and all of those precious, irreplaceable memories of small moments that are captured in photo collections.

Photos only tell part of the story, though. As anyone interested in genealogy knows, capturing your family history via interviews is just as important. Digital recording devices are not very expensive and can be quickly purchased online, so buy one today and set aside time to interview your family members.

Here are some family history interview questions to get you started:

What is your full name? Why did your parents choose this name for you? Did you have any nicknames growing up?
When and where were you born? Why did your family live there?